Hi, all!
It's been a while since I've last posted, but I've got some fun information to share about finding and working with editors.
When I first finished my MS, I took to Elance in the hopes of finding an editor for an MS critique. I was still fairly new to the writing scene, and I'd yet to discover the wonderful world of Twitter (terrible, I know). And while I'm sure there are some stand-up freelancers on Elance, you can basically assume (and you'd be assuming correctly) that I was shooting blind.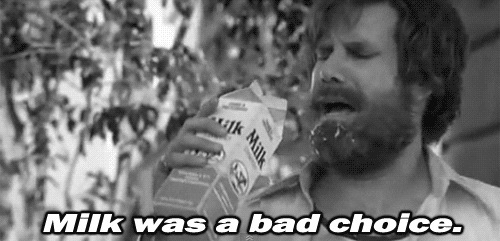 Anyway, I spent a pretty penny on an MS critique that I felt was sub par. Now, that's no knock on the individual — for all I know, I could just be totally naive and what I got was technically fair. However, all that changed after working with the wonderful and amazing Lara Edits (you can check out her editing site here, or visit her blog for more information — and yes, I know Lara Edits isn't her real name). Now Lara might just be some kind of spectacular (which she is), but I'm also certain that her work was phenomenal.
Yes, that's right. Working with Lara was like being a child at a concert with raptor DJs and glow sticks — awesome. Praise aside, I'm now heavy into edits, making the necessary changes throughout my novel so I can start querying again. Because I'd already gone through a MS critique, I opted for a substantive line-by-line edit for the first 10k of my novel. It really was eye opening. In addition to her critiques, I've been spending a lot of time on Twitter stalking feeds and reading general feedback from agents and editors. While Lara had my MS, I started on a fresh novel and implemented everything I'd learned. Now that I have my original MS back in my hands, its crazy to see the amount of growth that has occurred in just a few short months. Now I just need to tweak and overhaul certain sections to get them up to snuff!
With that in mind, I'd like to offer my two cents about freelance editors. It was difficult, at first, for me to find an editor for my manuscript mainly because I was looking in the wrong areas. Again, that's not a dig on Elance in any way, shape or form — it's just the nature of the beast. I found Lara through Twitter and the #pg70pit contest. I was able to read her live critiques and get a feel for her personality, all before submitting sample pages for her to critique. And boy am I glad I did.
So if you're an aspiring author, get on Twitter already. Stalk some of the contests, even if you're not ready to participate. There's a plethora of knowledge just sitting out there that you can use to better your writing. You'll connect with talented people and you might even find yourself a bonafide editor. Get to it! -M3